Arrangement sted: Teknologihuset
Welcome to a joint meetup organized by Oracle User Group Norway (OUGN) and Oracle Norway.
Join us for a unique opportunity to meet and listen to two Oracle's Product Managers, who have played a crucial role in the evolution of Oracle Database.
Come and learn the latest and greatest about the database and its optimizer.
Dominic Giles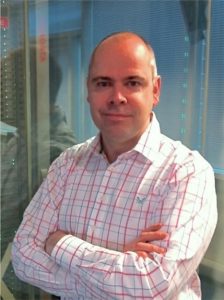 Dominic is Master Product Manager for the Oracle Database, responsible for the overall product offering. He has worked at Oracle for over 29 years since the release of Oracle Database 5. One of Dominic's primary roles is to update customers on new functionality and gather feedback for future releases. You can follow him on twitter @dominic_giles. In his spare time, Dominic has created swing bench a popular load generator for the Oracle Database
Nigel Bayliss
Nigel is the product manager for the Oracle Optimizer; working with Oracle technology since 1988. He began as an application developer and gradually started to work more in the field of consulting where he specialized in database design and performance management. He joined Oracle Consulting in 1996 where he became deeply involved with the delivery of performance-critical systems and VLDB applications. Subsequently, he has been involved in a wide variety of different roles including development, benchmarking and pre-sales (with a particular emphasis on Oracle Exadata). He is part of the Oracle Data Warehouse Product Management team.
Mandag 3. juni kl 13:00 – 16:30
Teknlogihuset, Pilestredet 56, 0167 Oslo
Agenda
13.00 Welcome
13.10 Oracle database update, Dominic Giles
13.50 Database optimizer, Nigel Bayliss
14.30 Break
14.50 Modern database development and testing, Dominic Giles
15.20 Auto indexing, Nigel Bayliss
15.50 Moving to serverless database
16.10 Final questions and summary
16.30 Networking/dinner (venue TBC)
Påmelding via Meetup.com